The following is a recap of several stories that should have been big news, but since the corporate media is practicing "Biden Behind Covering" (BBC), I doubt this news was heard anywhere.  However, this information is critical, and I have included the links if you want more than my paltry summation of the story.  I encourage you to always hit the links included in the articles I publish, so you know where I get my source materials.
Judge for yourself the importance of the following, but I encourage you to judge wisely, for America is in deep trouble!
From the NCSL regarding the future of finance, we find a curious article, "Do State and Local Governments Need to Worry About Inflation?"  The simple answer is absolutely, as the continuing pension crisis will be multiplied as inflations grows.  How much is inflation up, a year ago inflation was 4.2% less than it is today.  But that is a statistic that doesn't carry the real weight of the problem.  If you owed $100 last year, without interest calculations, you now owe $4.20 more.  That $10.00 steak is now $10.42, before taxes.  That tank of fuel, before all the taxes, is $0.42 more expensive than a year ago, and inflation was already hurting America.  The way inflation works is comparable to running on a freshly waxed floor in your socks, you have to exert more effort to maintain your same spot, forget slowing down, or stopping for that will include falling.  Let me reintroduce you to a term used in the early 1970s, stagflation.  Stagflation occurs when the inflation rate is so out of control, no new jobs are created, employers are looking to cut employees left and right to maintain shareholder profits, and the entire economy grinds to a messy halt.
Risk managers across the financial system are looking at the government on the Federal, State, and Local levels and are not liking what they see as inflation continues to grow beyond the Federally approved 2% annual allowed rate.  As taxes adjust for increased inflation, it will require more money to pay taxes to maintain current levels, as inflation depletes the value of dollars saved.  Thus, every government is looking at their "Rainy Day" funds, and are watching it depreciate as inflation increases, and this is happening before a penny is even spent.
From SHRM, we find the next astounding piece of news, the "EEOC Gives the Greenlight for Limited Incentives for COVID-19 Vaccinations."  Mandatory vaccinations are illegal in the United States, currently.  However, incentivizing vaccinations by an employer has now been made acceptable.  Do you see a problem with this EEOC ruling?  Did you notice how slippery the slope is between employers incentivizing vaccinations and mandatory vaccinations?  During periods of higher inflation, how much value is $500, from an employer to vaccinate?  Other employers are allowing employees to sticker their badges showing they vaccinated and can stop wearing a mask in public.  No sticker, you have to keep your mask on.  Slippery slope?  Colleges, K-12 Schools, and other organizations all have a hodgepodge of rules for mingling in a post-COVID government mandated lockdown, as the "New" normal.
Do you see the problems with employers picking winners and losers based upon vaccination status?  How long before those who cannot, or will not, be a guinea pig for a useless vaccine, that is shrouded in mystery, and which has zero long-term studies completed, for a viral disease with a 99.02% chance of survival, are shown the door because of risk averse insurance policies?  I have some concerns with this decision and remain convinced that the EEOC has been bought and paid for by parties unknown.  Their last several decisions have left me seriously concerned.  Watch the bureaucrats, they are sneaky!
Virginia Allen, writing for The Daily Signal, provides the next piece of news that should be wall-to-wall with parents marching.  "California Public School Gives Third Graders Assignment About 'Place on Gender Spectrum.'  Let that sink in for a moment.  9-year-old students are being asked to choose where they place themselves on the "gender spectrum."  What the heck is a "Gender Spectrum?"  At 9-years old, I was more interested in getting better at little league than I was about anything else, except my paper route.  A quote from the article sums the problem nicely:
"The school board is completely indoctrinated. Many teachers are completely indoctrinated. … You cannot change their mind. The only thing you can do is vote them off [the school board] and let them know there are consequences to teaching children inappropriate things for their ages."
When your politicians are no longer afraid of the citizens they afflict, tyranny has begun to reign!  California is a perfect example of what happens when the populace checks out, the politicians stop fearing the ballot box, and power concentrates under a single party.  Now, ask yourself, is this the America you want for your kids and grandchildren?  I know my answer!
Cal Thomas also writing for The Daily Signal, presents the scariest topic of all, "Ministry of Truth 2.0."  Consider for a moment, you make a comment in a grocery store, an off-hand comment to another person, the next day a person from Homeland Security is knocking on your door to discuss your passing of disinformation, who possesses the legal authority to place you under arrest, no evidence needed, and you are guilty until reluctantly allowed to be innocent.  From the article:
"Secretary of Homeland Security Alejandro Mayorkas is reportedly considering the development of tools that would help America's children discern truth from lies and know when they are being fed "disinformation."
If you have not read, or listened to, George Orwell's book 1984, you might not recognize "the Ministry of Truth," which is the propaganda arm of the government who rewrites history to what the government says it is, and not what actually happened.  Would someone please explain to me who appointed the Homeland Security Secretary the harbinger and decider of truth and lies?  When the media cannot even get the truth right, how will a government, senate appointed, person who serves at the pleasure of the current sitting US President know, recognize, or even understand truth?  When the media allow truth to be "subjective to circumstances, environments, and cultures," how will bureaucrats be able to discern truth?
Tell me, how will the tools be protected from the bias of the tool designers?  One of the biggest issues in modern research is researcher bias; yet somehow the secretary of Homeland Security can magically control bias to protect the tools from the opinions, knowledge, experiences, and politics of the designers.  Exactly how will this occur?  Do you recognize how slippery this slope is, and how dangerous?
As a homeowner in a town that is within 50-miles of the southwest border, the continued blind-eye being turned to the southern border infuriates me.  Please, follow this link, and then consider what is being said.  Do not look at the politics of the situation, do not listen to the political leaders and political commenters.  Listen to your heart, your gut, your conscience, and tell me, if the 9-year old girl was your sister, cousin, daughter, what would be your response?  From the article we also find the following:
"The cartels are making an ungodly amount of money on a daily basis, somewhere to the tune of $15 to $25 million a day in just the trafficking and smuggling of human beings. That doesn't include the narcotics. We're seeing, for example, fentanyl, 5,000% increase in fentanyl coming across the border."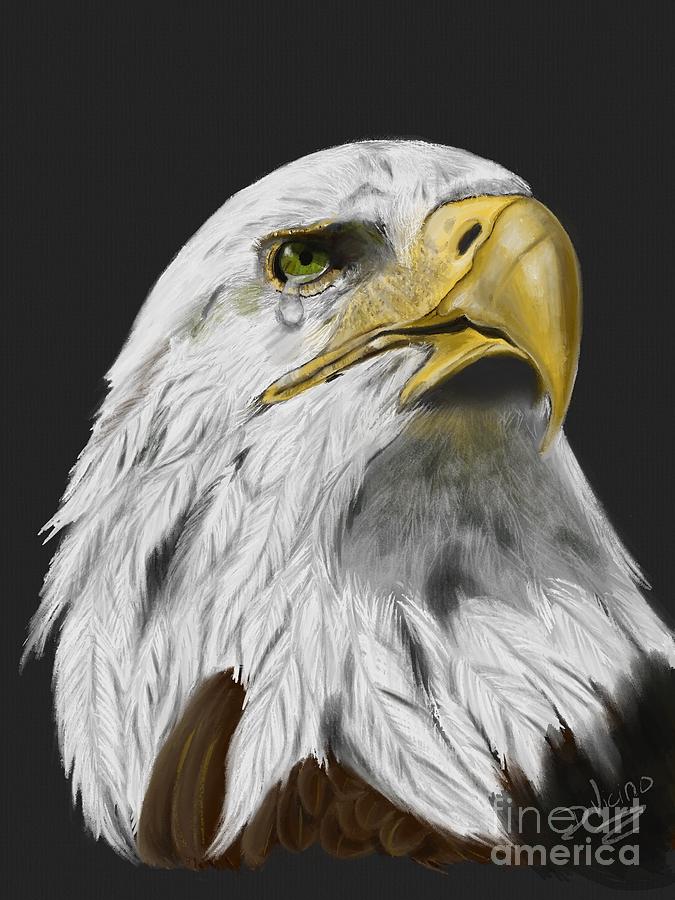 Want to hear the truth about the problem on the southern border, let's talk about "got-aways."
"Got-aways" are individuals that are crossing the border illegally that don't want to get caught. They don't want to go through processing because they are either a gang member, someone on the terrorist watch list, a convicted sex offender, [or] a violent offender. These are people who know that once they are caught, they will get turned right back around because of their record, because they have a record in the United States."
From January to June, the Border Patrol, through all their efforts, have lost around 200,000 "got-aways."  These are people seen on cameras, who have eluded apprehension, and are now roaming American streets.  A convicted sex offender was given a small baby to help him cross the border.  Where the parents of this child are, no one knows.  So, even when they get caught, we still have problems getting rid of the vermin mixed into this humanitarian crisis.  How many terrorists from non-South and Central American countries have slipped through as "got-aways?"
America is being taken for a ride by the Cartels who run the Southern border!  This is the truth, and anyone trying to tell you something else is selling snake oil and trying to make a buck off the tragedy that is the US Southern Border.  Like all evil and conspiring people through history, the innocent are the shields covering the criminal actions, these children deserve better, but they will never have a future until America becomes a land of laws again, where the Rule of Law is honored.
Can you hear the Statue of Liberty weep at how are laws are being manipulated by the drug cartels, for the glorification of single-party rule and fiscal return on investment?
© 2021 M. Dave Salisbury
All Rights Reserved
The images used herein were obtained in the public domain; this author holds no copyright to the images displayed.