The First Amendment to the US Constitution claims the following:
"Congress shall make no law respecting an establishment of religion, or prohibiting the free exercise thereof; or abridging the freedom of speech, or of the press; or the right of the people peaceably to assemble, and to petition the Government for a redress of grievances."
What is the principle?  "Prohibiting the free exercise, or abridging speech, through the use of government mandates."  The government is not supposed to be picking winners (acceptable speech) and losers (unacceptable speech).  More to the point, neither shall ANY private business, non-profit, or non-governmental organizations employ force of coercion to limit speech.  Yet, what do we see daily, government and business organizations stealing liberty through limiting speech.
Consider the recent actions of GoFundMe, stealing funds collected for one group and trying to disburse them to other more "accepted" charities.  What was the group being stolen from; the Freedom Convey in Ottawa.  Who is being stole from; small people trying to do everything they can do support an end to government mandates.  Who forced GoFundMe to steal; nobody!  Sure, there was political pressure by politicians, but there was no law broken.  Yet, theft was planned and executed until sufficient opposing pressure was applied.
Stealing money donated is denying a voice to the donors who willingly gave money to a cause.  Where else do we see speech being limited, social media; especially, LinkedIn and Facebook, with Twitter a close third and competing heavily.  Daily on LinkedIn people report being put into social media jail for sharing information, making comments, and trying to learn about topics the social media companies find "objectionable," "misinformation," or merely not politically acceptable to the company owners.
Since we hear the term so often, what is "misinformation?"  According to Webster, misinformation is any information considered incorrect.  What is being labeled as misinformation most commonly, how masks are ineffective against viral diseases.  Recently I read the back of a box of N95 (Chinese KN95) masks (effective filtration to filter haze and dust), the manufacturer claims the mask is not effective against viruses.  But, if you share this information online, it is considered "misinformation."  Thus, either the manufacturer is providing misinformation by manufacturing masks that cannot stop a virus, or those forcing mask mandates are passing misinformation.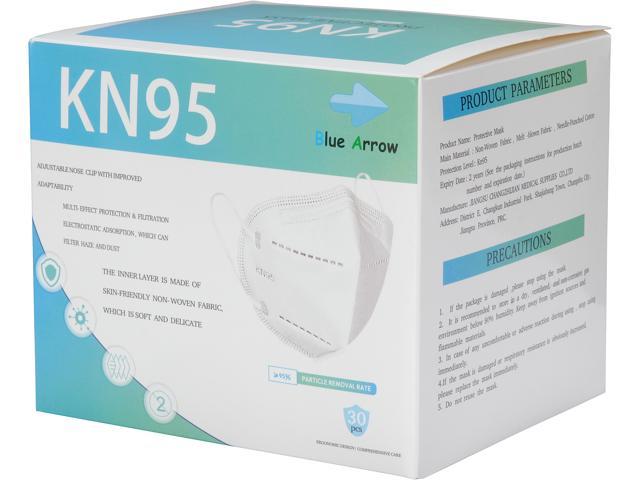 Misinformation continues to be "the topic" for controlling information.  Why does information need controlled?  Consider the vitamin industry, tons of information are available, not all of the information has been approved by government agencies and bureaucrats, but the vitamin industry continues to make money and people benefit from taking vitamins.  Yet, according to the website Psychology Today quotes the Surgeon General on the following:
"Information requires processes for representing, collecting, storing, retrieving, evaluating, transforming, sending, and receiving."
People supporting this opinion are hell bent on stealing freedom and removing freedom from other people.  Information does not need a process for representation, unless someone has something to hide or a devious purpose in conveying the information.  The Surgeon General report goes on to relate the following as the definition of misinformation:
"Information that is false, inaccurate, or misleading according to the best available evidence at the time."
For example, returning to the mask mandates.  The manufacturer by law, according to Federal Regulations on labeling, must report what their masks can and cannot do.  Yet, if you publish the manufacturer's label on social media, you can have your social media accounts suspended for publishing misinformation, but who decides what is and is not misinformation?
Who enforces something as "misinformation?"  No one should, but too many bureaucrats think they can limit speech and no elected official is stepping up to put the bureaucrats out of the freedom limiting business.  Thus, we must ask ourselves, why aren't elected officials stepping up to protect the citizens, because they do not deserve to be elected officials.  Do you think this is too tough; I do not!  When the elected officials refuse to do their jobs and protect the citizen from the liberty theft from bureaucrats, then it is time for new elected officials and smaller government!
Who granted Facebook, LinkedIn, Twitter authority and power as the police of misinformation?  The politicians did, by default and political power, by refusing to stand up for liberty, freedom, and the US Constitution they are duty sworn to uphold, has opened the abuse of the electorate.  Consider the following statement from the Surgeon General:
"I am urging all Americans to help slow the spread of health misinformation during the COVID-19 pandemic and beyond.  Health misinformation is a serious threat to public health. It can cause confusion, sow mistrust, harm people's health, and undermine public health efforts. Limiting the spread of health misinformation is a moral and civic imperative that will require a whole-of-society effort."
Getting back to vitamins, the government makes claims, the vitamin manufacturers make claims, and the public is left the freedom and liberty to decide for themselves.  Why is COVID-19 any different?  Here is another pandemic, polio.
My wife, as a pre-teen (late 1940s early 1950s) contracted polio in Geneva, Ohio along with 14 or 15 classmates.  My mother-in-law refused the doctor's diagnosis claiming my wife would have to live in an iron lung and remain handicapped for the rest of her life.  My mother-in-law went out, researched some treatments some Nuns in India/Asia were using to treat polio patients, and went to work convincing other parents and practicing the treatments on her sick daughter.  Of the children who listened to my mother-in-law, every single one has led a productive life, did not have their leg muscles split, did not live in an iron lung, and have survived polio.  One parent listened and followed the doctor's advice, and the health policies of the county, that child had her leg muscles split, lived in an iron lung, and died early.
Polio has a significantly higher lethality rate than COVID-19 (50% vs. .01%), yet if a person does not listen and adhere to a doctor's and bureaucrats every word as gospel for COVID, then that person is automatically considered bad, rebelling, and if they communicate online, they spread misinformation.  Yet, the best doctors know they do not know everything and will admit this openly.  Why should bureaucrats and scientists be given a free pass to say whatever they concoct, while everyone else is told to stop spreading misinformation?  By the way, masks are ineffective against Polio as well.
Is the problem more apparent?  Is the principle clear?  When speech can be selected as a winner or loser using the authoritative power of the government, then those selecting what speech is allowed or not are committing an illegal action.  It is 100% unconstitutional to regulate speech!  Regardless of online, in person, by letter, etc. it is illegal and unethical no matter how the regulations are wrapped in empathetic language.
Review again the mandate for controlling language from the Surgeon General.  Trading information on vitamins is health information and nobody is trying to restrict vitamins, but the Federal Government who wants more people to use pills from Big Pharmaceutical companies than natural remedies.  Slowly but surely discussing vitamins have had to onboard more and more disclaimers, but still the discussion continues.  America has reached a critical point, do we lay down our rights, liberties, and freedoms, or do we stand up and demand the government cease?
I choose to stand! Join me?
© Copyright 2022 – M. Dave Salisbury
The author holds no claims for the art used herein, the pictures were obtained in the public domain, and the intellectual property belongs to those who created the images.  Quoted materials remain the property of the original author.